Ever feel invisible? Like you go unseen?
I'm here to attest otherwise.
People see what you do and what you create. And it's okay not to know it.
Here's a true story that happened last week.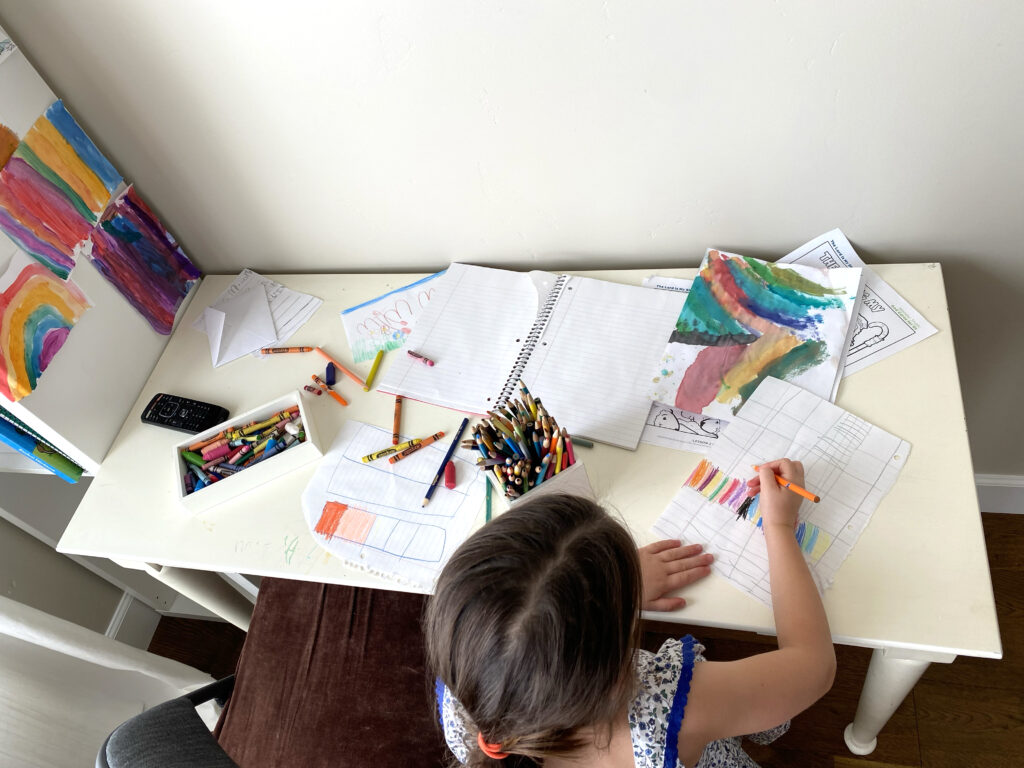 A little girl saw a doodle I made, and it sent her on a journey of her own.
Earlier that day, I had given her parents a business card for God Loves Art, with my self-portrait doodled on it.
Upon seeing my doodle at her house, the little girl created a series of her own. Check it out!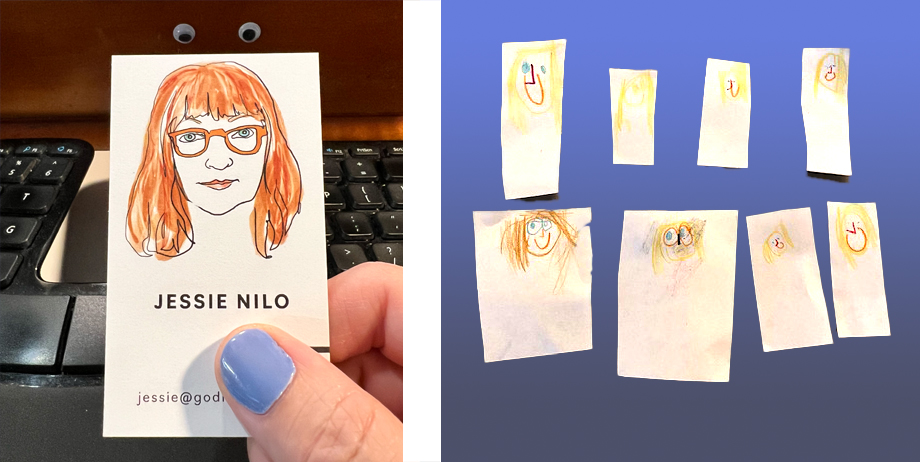 "Dad, I made a Jessie!"
Her dad emailed me later that night, telling me the story. "My daughter sat down and started cranking out all these tiny portraits," he told me.
"She showed me her drawings and said, 'Look, Dad, I made a Jessie!'
"I wasn't sure what she meant, but I responded, 'That's awesome! So proud of you!'
"Finally I realized she'd seen one of your business cards on my desk. I remembered telling her what they were, explaining that Jessie makes them and gives them to people. Haha, that's so cool, she made a Jessie! You are inspiring artists of all types!"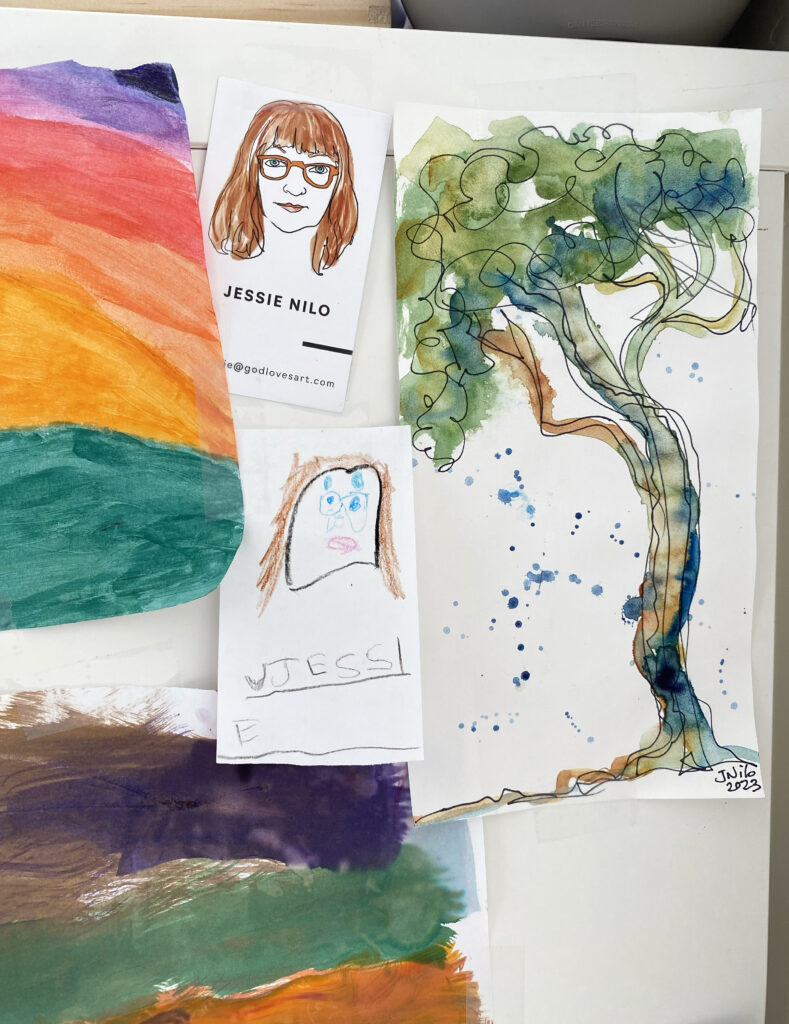 Such a small act on my part, you know?
Giving a card to someone else is no big deal. And God uses it anyway. 
"The Art Carries It"
Imagine if I had tried to orchestrate all this.
"Hmm, let's see. How will I go about influencing this little girl?" I could ask myself. "What kind of art will she enjoy creating? How can I make sure she will create for hours on end after she finds this card?"
The answer is, I can't!
Artist Makoto Fujimura says influence cannot be predicted.
It also cannot be manufactured or controlled (not by us, anyway). Trying to fabricate influence over people doesn't work.
Simply be yourself, and let God flow through every aspect (every facet) of your life.
My friend Jen Alward says something amazing about the power of art.
"We don't actually carry the load when it comes to art and people. Art is like a container," Jen says. "It can carry a lot of things, all by itself. God designed it that way."
Picture the little card on a table, miles from me.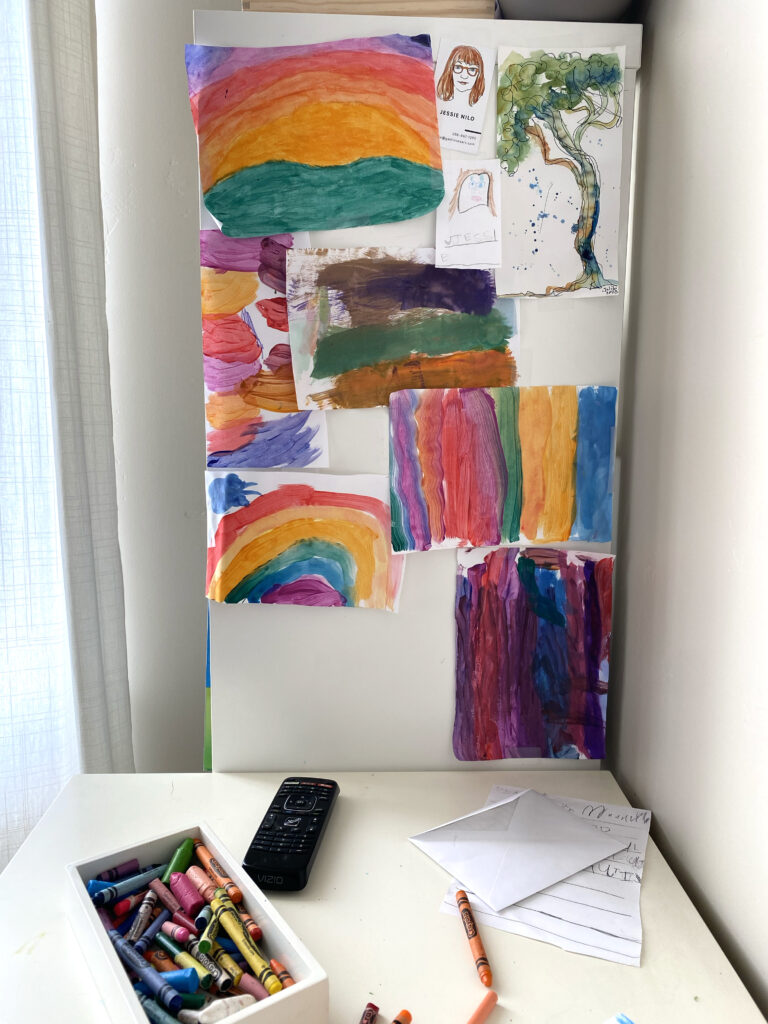 While I was busy doing something else, a little artist was being invited into her own artistic process. 
And who knows where her story will take her?
This Friday, Jen Alward will be sharing more wisdom with us during FACET, a free webinar we give twice a year. I hope you're able to tune in!
We look forward to exploring the many facets of whole-heartedness. You'll get the recording afterwards if you register.
Meanwhile, relax your shoulders, and say this little prayer:
Lord, let me be a humble maker of creativity.
Teach me to create with delight, and let go of any worries about influence. Simply fill me with your beauty, wonder, and abundance.
And let things happen however you want them to happen, on earth as it is in heaven.
All in your timing, in Jesus' name.
With wonder always,
Jessie Nilo