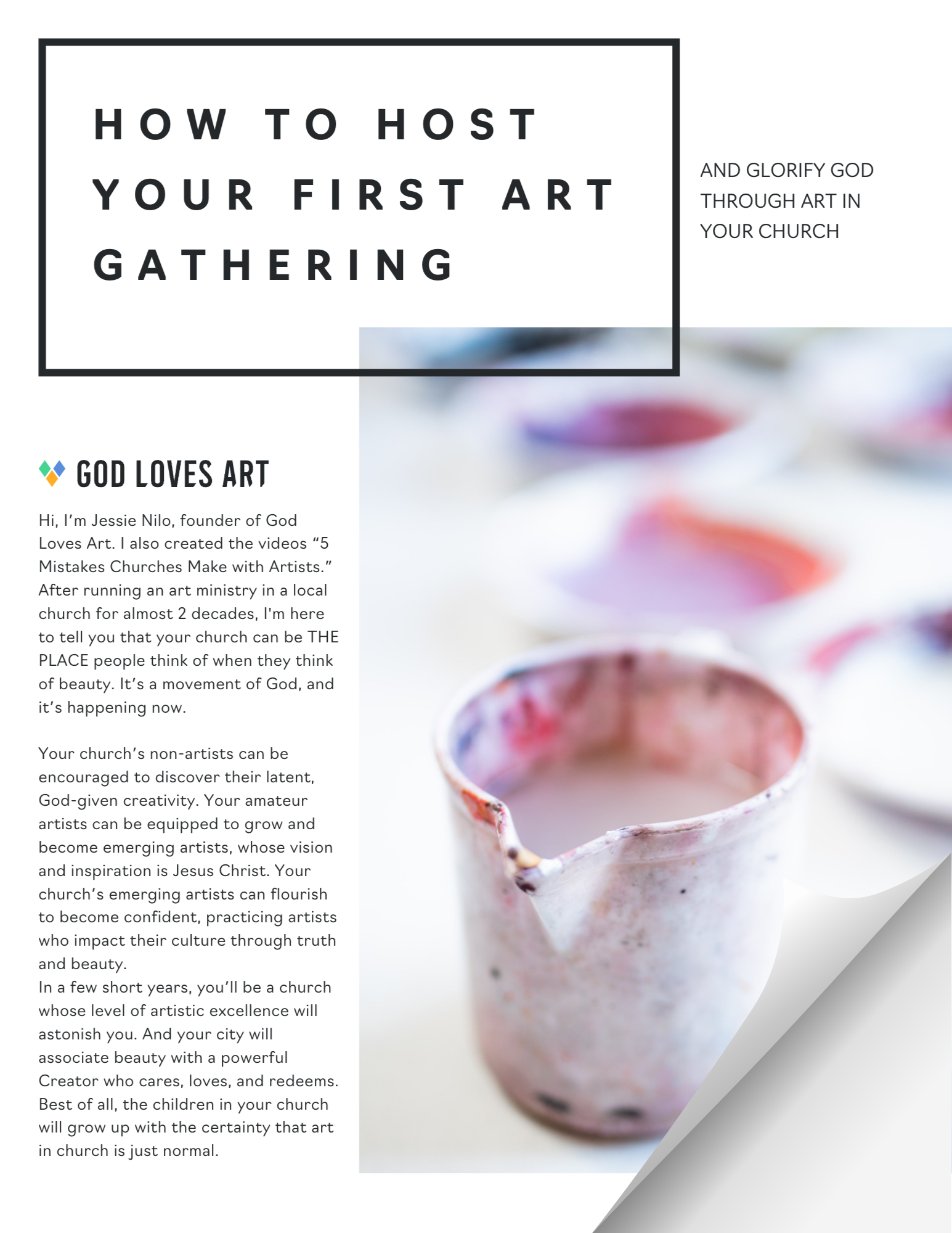 Download this FREE 10-PAGE guide, and receive art tips, how-to workshops, art ministry articles, and insider coupons.
Love Your Artists First.
When artists know they're loved, they will flock to you. Watch your church's creativity come alive with this free 10-page guide!
How To Host Your First Art Gathering
It begins with a horror story, but we learn how to do it better. Knowing what not to do is pretty valuable, too.
How to Exclude Artists
Most of us don't "set out" to exclude people; it's just easier to stick to our own kind. But artists are especially good at reaching the outcast and bringing opposite groups together for holy transformation, to the glory of God.
How To Keep Artists Coming Back
Learn what attracts them to a local church in the first place, and why they'd want to stay.
When Should We Choose Art Leaders?
Whether your art community was originally the brainchild of a pastor, volunteer, or staff member, here's how to appoint the folks who will help lead the artists of their community… at just the right time.